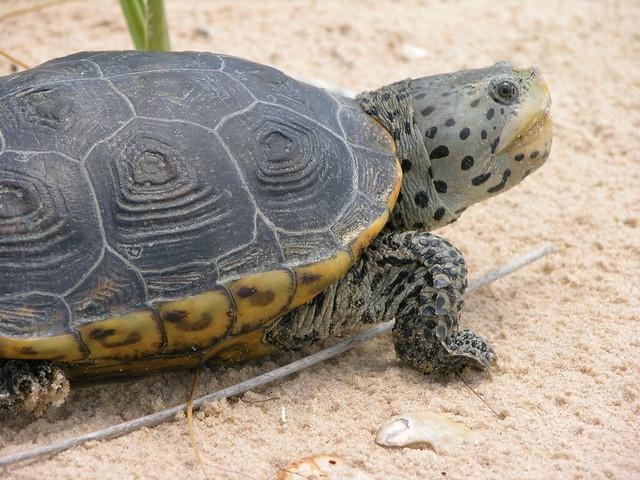 The first step of your journey is to apply through
The Graduate School.
Application and Admission
At a minimum, students entering either the Department's MS or PhD program are expected to have the following knowledge:
Macroeconomic theory at the intermediate level and microeconomic theory at the advanced level.

Differential, integral, and multivariate calculus and linear algebra.

Elementary statistical methods.
Additional coursework in mathematics is desirable (analysis, probability, advanced statistics, or differential equations).
The programs have only one start date: fall semester.
University of Maryland's Graduate Application Process
The University of Maryland's Graduate School accepts applications through its application system. Before completing the application, applicants are expected to consult the Admissions Requirements and Deadlines site for specific instructions.
As required by the Graduate School, all application materials must be submitted electronically:
Transcripts

Statement of purpose

Letters of recommendation
In addition, the department requires:
Graduate Record Examination (GRE) scores

Nonrefundable application fee ($75) for each program to which an applicant applies
The electronic submission of application materials helps expedite the review of an application. Completed applications are reviewed by an admissions committee in each graduate degree program. The recommendations of the committees are submitted to the Dean of the Graduate School, who makes the final admission decision. Students seeking to complete graduate work at the University of Maryland for degree purposes must be formally admitted to the Graduate School by the Dean.
Information for International Graduate Students
The University of Maryland is dedicated to maintaining a vibrant international graduate student community. The office of International Students and Scholars Services (ISSS) is a valuable resource for prospective and current international students. International applicants are encouraged to explore the services they offer and contact them with related questions.
The University of Maryland Graduate School offers admission to international students based on their application. Admitted international students will then receive instructions about obtaining the appropriate visa to study at the University of Maryland. Please see the Graduate Admissions Process for International applicants for more information.
Transfer from M.S. to Ph.D. Program
Students enrolled in the department's M.S. program may apply for admission to the Department's STEM designated Ph.D. program by submitting a new Graduate School application, supplemental transcripts, and three letters of recommendation. The Graduate School application fee is waived if the student applies for the Ph.D. program in or before the semester in which the M.S. degree will be completed. Students in the Department's M.S. program do not need to submit a GRE score when applying for the Ph.D. program.
TEEP PhD Fellowship Program
Contact
For questions related to the admissions process or any technical issues, prospective students may contact the Graduate School. For any further questions, please contact the Department's Assistant Director.
Photo Credit: Christina Mohrmann / Grand Bay National Estuarine Research Reserve